James Madison: Founding Father Quote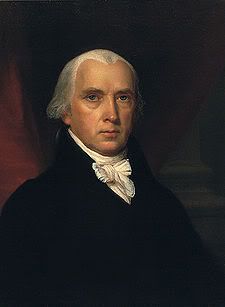 James Madison Quote




United States

Founding Father
Tweet As long as the reason of man continues fallible, and he is at liberty to exercise it, different opinions will be formed. As long as the connection subsists between his reason and his self-love, his opinions and his passions will have a reciprocal influence on each other.
James Madison
: Federalist No. 10, November 23, 1787
The Federalist Papers
LIBERTY
If you just want to share the link to this page, please use this link: http://www.foundingfatherquotes.com/quote/309
Comments
No comments yet.
Add Comment